Pulling in visitors in numbers greater than any other Costume Institute Show in history, the New York Metropolitan Museum of Art had to suspend their guided tours because of overflow crowds.
Garnering an astounding 5,100 people to opening day last Wednesday, the new Alexander McQueen exhibit came close to the record set by the museum's most busy opening day ever in its history: "Vincent van Gogh: The Drawings," which brought in 5,400 people back in 2005.
Savage Beauty Showcases McQueen's Contrasts
Alexander McQueen, the world famous clothing designer, who died last year, was not afraid to explore the world of contrasts: Dark and light; past and future; masculine and feminine. Thus the name of the exhibit, "Savage Beauty," the first such show since his passing, is certainly apropos.
The Met's Costume Institute explores the fabulous world of McQueen extremes, an intellectual and an artist, whose career as a designer was celebrated until his suicide at the age of 40 in February of 2010. His was a journey into the world of contrasts, where he challenged the usual ideas about beauty, while going for the shocking statement whenever he felt it was appropriate.
McQueen Challenged Normal Notions of Beauty
The exhibit curator, Andrew Bolton said that McQueen was always exploring ways to question normal conventions of fashion and beauty, citing a quot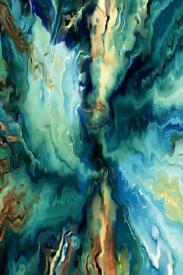 e from Shakespeare which he had tattooed on his arm, which is also the starting point for the show: "Love looks not with the eyes, but with the mind."
These words were said by Helena from a Midsummer Night's Dream, explained Bolton, who was someone who believed that love had the power to transform the ordinary into the beautiful.
Designer was Also a Believer
Bolton continued to explain that McQueen was not unlike Helena, for he, too was a believer:
"All of McQueen's collections were fashioned around elaborate narratives, and the exhibition is intended to evoke a gothic fairy tale, a fairy tale that is pushed forward by McQueen's imagination."