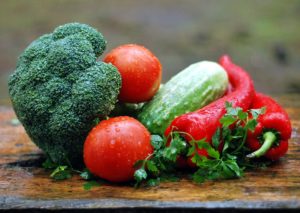 Last month the New York City Food Policy Center at Hunter College featured Harlem Children's Zone – a charitable organization supported by Jeff Feig and his wife Michelle – in their community organization spotlight.  This NPO "provides a comprehensive network of programs around education, culture, social and health services to more than 25,000 children and adults in Central Harlem."
Located in Manhattan, in 2015 one of its programs – the Healthy Harlem Initiative – assisted over 7,000 students, ensuring they were engaged in daily physical activity as well as nutritional education.  This comprised the "two bite" taste tests (for pre-schoolers) as well as nutritious recipe cook-offs for parents and older students.
To date, over 3,000 adults have benefitted from the programs offered by the Harlem Center Zone, such as: support groups, subsidized farmers market and more.  Ultimately a staggering 1.5 million healthy, nutritious meals were prepared almost completely from scratch.
It is organizations such as Harlem Children's Zone that successfully "provides comprehensive, critical support to children and families and reweaving the very fabric of community life," which keeps our communities alive and well.
UPDATE (APRIL 4, 2017): I was doing my regular morning reading today when I came across an article which referenced Harlem Children's Zone. Apparently, HCZ has had some staggering successes recently with 98% of their 2016 seniors at Promise Academy High School having graduated on time and headed off to college this past fall. Kudos HCZ, and kudos to donors like Jeff Feig for keeping this program running smoothly!