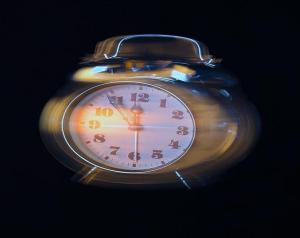 It is never too late to reignite love with an old – or even a current – flame. The case of Stan and Elaine Ostapiak proves that clearly enough. More than 40 years ago, the couple started dating. Early on in their courtship, Stan gave Elaine his high school ring. But when they got married two years later, the ring disappeared from her purse and the couple was very disappointed.
Around a month ago, a Greek young man in the island of Naxos found the ring while going through his late father's belongings. He had no idea how it got there. 'Seward Park High School' – the school Stan attended – was engraved inside. Following a web search for the school alumni, the owners were reached.
President of the alumni association called Elaine and Stan and told them about the finding. Earlier this month the polished ring came by mail, all gleaming and in a new box. Sender Vasilis Polykretis mailed it with a postcard that read "I hope this ring brings you joy and happiness, and maybe some old memories." They were delighted.
Maybe it's time for the couple to have a second honeymoon with the new-old ring and reignite the excitement of those teen years. They don't even need to go to Greece as New York hotels have some of the best packages for romantic getaways. For example, Shimmie Horn's Washington Jefferson offers an "I Do Celebration," featuring a Superior King room which has a Jacuzzi with just enough room for two.
Now that sounds like a perfect way for Stan and Elaine to travel back in time to over four decades ago when he first gave her his high school ring.