Fall is a great time to be in New York. The weather is perfect, the leaves are gorgeous, and the events are endless. Here are just a few things to do this autumn which go beyond the usual and are guaranteed to be memorable.
• The restored 1922 carousel at the Empire and Fulton Ferry Park (Brooklyn Bridge Park) will be the centerpiece of the newly renovated and reopened waterside park in DUMBO. September 16 was the opening date, and new lighting at the site will keep the park open into the evening for the first time. Empire–Fulton Ferry Park, Dock St at the East River, Dumbo, Brooklyn (718-802-0603, janescarousel.com). Mon, Tue–Sun 11am–7pm, through Nov 5; Thu–Sun 11am–6pm through Apr 5. $2.
• There is no need to leave the city to see the colorful display of autumn leaves Mother Nature organizes for us each year. Check out the view in Central Park as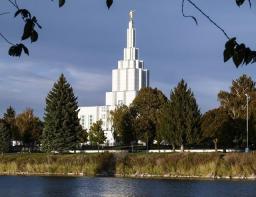 you stroll down the 1.58 mile track which encircles the Reservoir. You can also see the leaves in Prospect Park. Observe the leaves of ash, tulip and other trees as they turn bright orange and red reflected in the ponds along the ravine trails which are found between the Nethermead and Long Meadow.
• Circle Line Cruises is offering a special trip to Bear Mountain until the end of October. Sail up the Hudson, disembark at Bear Mountain State Park, and enjoy a beer and a hike during the three hour stop over until the return trip. Bear Mountain offers over one hundred miles of trails for hikers and bikers, and the beer is flowing at the Bear Mountain Inn where you can catch the celebration of Oktoberfest. Pier 83, W 42nd St at the Hudson River (circleline42.com). Sat, Sun 8:30am–5:30pm; $50, with bike rental $79. Sept 17–Oct 30.