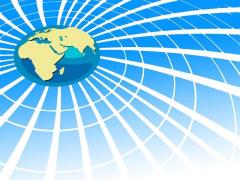 Laughing Lotus is a yoga center with a twist. Opened in 2000 by partners Dana Flynn and Jasmine Tarkeshi; the Laughing Lotus is dedicated to "inspire devotion, and to celebrate community and spiritual life."
It all began at a rooftop playground in New York City in the summer of 1999, a year after Dana and Jasmine met and realized their shared love for music, art, dance, transformation and yoga. Soon after Laughing Lotus was born. There are now two centers, one in San Francisco, and the other, right here in New York City.
One class known as Laughing Lotus' signature experience is the Friday night jam, which was begun back in 2000 and designed for rebels and those who seek the truth. The jam begins at 10pm and continues until midnight, during which time the participants will experience deep fluid asana set to live music or DJ's. To attain a true spiritual high the music includes phat beats and ancient, traditional mantras.
As the Laughing Lotus says, "All rebels are welcome."
Located at 59 West 19th Street at Sixth Avenue. Call 212-414-2903 for more information.