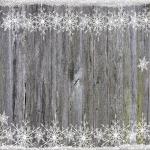 The Bronx Global Learning Institute for Girls opened for its fifth consecutive year this year with 300 girls in grades kindergarten through fifth. This unique school, started with the help of Victory Schools, combines academic excellence with a multi-language approach to learning. They believe strongly in the cultural heritage of the girls and believe that with academic excellence, a sound cultural background and  multi-language approach to education the girls will achieve a global competitive edge.
Along with other New York charter schools such as the Charter School of Educational Excellence, the Grand Concourse Academy Charter School, and the Merrick Academy Queens Public Charter School, The Bronx Global Learning Institute for Girls has received the guidance from Victory Schools to become a top-notch charter.
Their art enrichment program emphasizes music, dance, theater and arts while they have daily instruction in Suzuki violin, classical ballet and other unique topics as part of the every day curriculum.  They are a free public school that is open to all girls and does not require an entrance exam. They include school uniforms in their plan in order to promote school spirit and to instill a sense of order in the girls.
Their standards-based and research-proven curriculum ensures that the students learn what they need to for the state standards. They have constant assessments to measure student progress and skill and they emphasize core skills to allow for both critical thinking and creativity.
Certainly, in a time when the educational environment in America appears to be in crisis, the model of the Bronx Global Learning Institute for Girls, with the assistance of Victory Schools, is one worth watching.