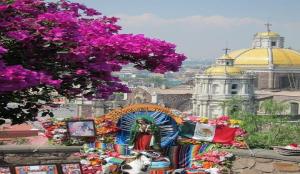 On November 21st and 22nd youthful poets will read their works expressing "hurt and hope on their journey towards self." The featured poets are Nia Allen, Aziza Barnes, Kedene McLeod, and Diamond Wynn. The poets are teamed with Writing Mentor Kelly Zen-Yie Tsai and Director/Choreographer Nicco Annan.
The unique hybrid performance is a creation of the partnership between New York Live Arts and Urban Word NYC whose goal is to support inner city youth in their artistic development. The project is now in its fourth year, and includes the input and participation of the spoken word artist Kelly Zen-Yie Tsai.
New York Live Arts was created in 2011 when the Bill T. Jones/Arnie Zane Dance Company merged with the Dance Theater Workshop. It is housed at 219 West 19th Street, and led by the Executive Artistic Director Bill T. Jones and Artistic Director Carla Peterson. The CEO and Executive Director is Jean Davidson.