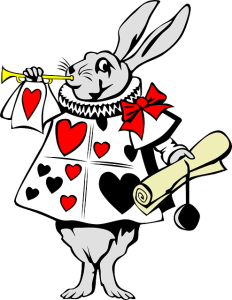 Alice's Adventures in Wonderland is celebrating its 150th year, having been published in 1865. It has certainly inspired many film adaptions, theater stagings, translations and more. Now, New York is taking the opportunity to celebrate Lewis Carroll's work in many ways. Here are a few of them.
Morgan Library and Museum: Here, until October 11th, the museum will be hosting the original manuscript of "Alice's Adventures in Wonderland" that is usually held at the British Library in London. The exhibit includes rare editions of the book, original letters and drawings.
Grolier Club: At this book society in Manhattan, they will showcase translations of the work. This will run from September 16th until November 21st.
Brooklyn Public Library: At their Central Library branch, there will be dramatic reading of "The Mad Tea Party" which is one of the most memorable chapters of the book. This fun event will take place on September 19th and is part of the "bookend events" for this year's Brooklyn Book Festival.