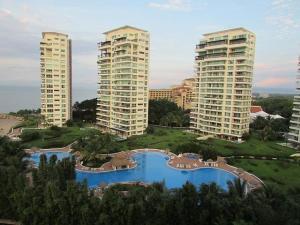 Fashion Week is happening right now at Lincoln Center, creating a great deal of press and excitement in the fashion world. As part of Fashion Week, many clever businesses are offering extra perks to the fashion designers, photographers, models and guests who are staying in the area. Virgin Atlantic, for instance, is offering its top-end customers who are leaving London Healthrow airport a free Bumble & Bumble trim or styling session in the Virgin Clubhouse.
Similarly, Hotel Belleclaire owned by Shimmie Horn on the Upper West Side in New York City is getting into the act.
During Mercedes-Benz Fashion Week, The Belleclaire boasts free hair and makeup sessions with professional stylists inside the hotel for all guests of the hotel. Those who were clever enough to book Belleclaire's Fashion Week special package will find themselves enjoying time in the hotel's "Social Scene Room" where stylists from the local Dramatic NYC salon will offer amazing makeovers.
As Adisa Feratovic, the hotel's director of sales and marketing explains, guests will enjoy free makeover sessions and they can come as often as they'd like from 10 am to 2 pm until tomorrow, September 13th.
In addition to the makeover sessions, guests who have booked this package are enjoying a deluxe room stay, a bottle of champagne, Dean and Deluca gourmet snacks upon arrival, and two tickets to the Stand Up NY Comedy Club.
It's certainly worthwhile to look your best for Fashion Week, and both Virgin Atlantic and Shimmie Horn's Hotel Belleclaire are helping people to achieve this goal.